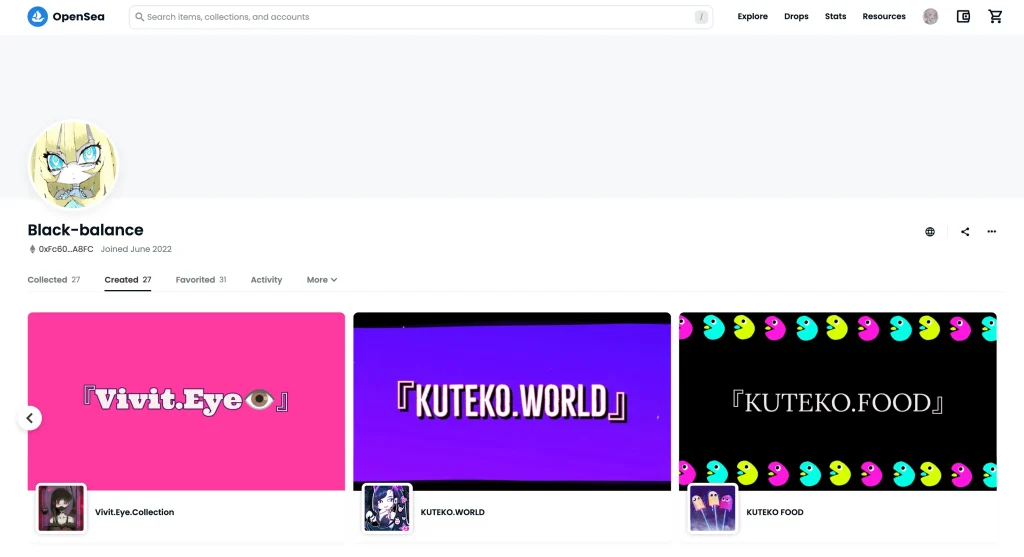 The NFT creator we would like to introduce this time is Kuteko.

Kuteko is actively involved in NFT creator activities, launching new projects one after another.
He is a wonderful creator who produces impressive works with a high level of artistry.
NFT Art Creators "Kuteko"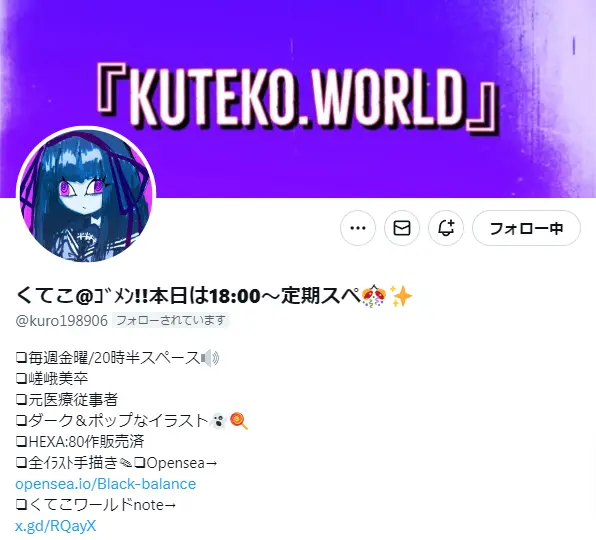 遂に!シラタニさんとのコラボです🎊✨
『KUTEKO WORLD』×『KPGIRLS』
オークション&固定価格
・CV/中村いるま

『White Russian』オークション
・LIST.1/27(金)20:30〜
・END.1/29(日)23 :59〆
・Price0.04ETH〜/1枚
『Black Russian』固定価格
・Price0.03ETH/5枚

Bit特典&販売URLはリプから✨↓↓ pic.twitter.com/ZTSPiZS6tv

— くてこ@毎週/金/20:30〜スペース✨旧名:黒い天秤 (@kuro198906) January 25, 2023
『KUTEKO FOOD』collection始めました!狂気の料理人くてこが作った料理や食べ物がNFTで販売されてます🍴
Price0.003〜0.004ETH程ですので魅力的に思っていただきましたらお気軽にお迎えください!🍜🥮🍫🍬🍪🍤✨

■OpenSea/販売ページ↓↓https://t.co/RQfU2PHZ47 pic.twitter.com/7aGNPVuIVn

— くてこ@毎週/金/20:30〜スペース✨旧名:黒い天秤 (@kuro198906) January 29, 2023
NFT Art Collection by Kuteko
「KUTEKO.WORLD」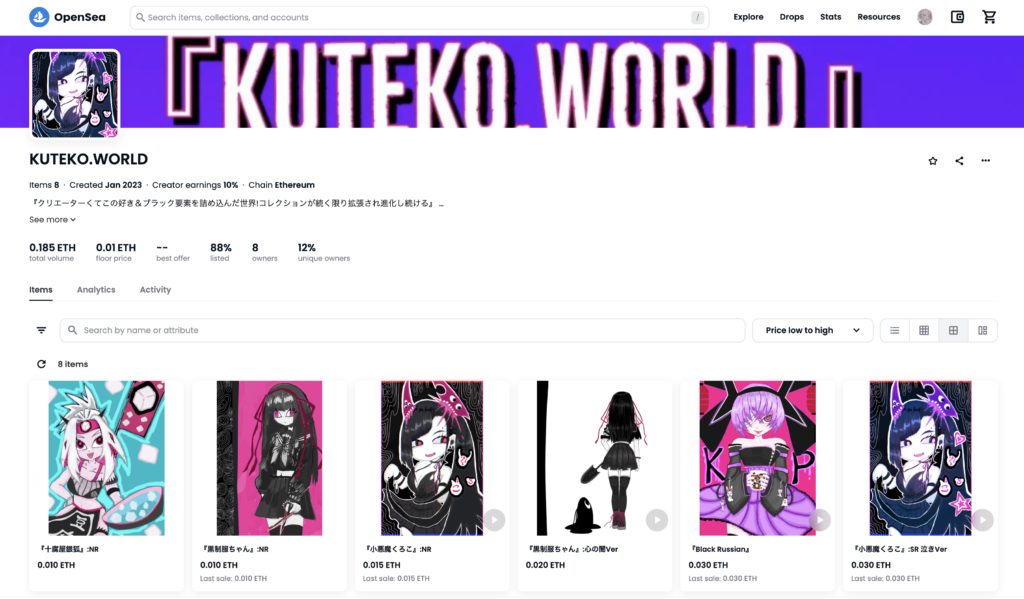 items : 8
owners : 8
floor price : 0.01
total volume : 0.185ETH
(2023年2月時点)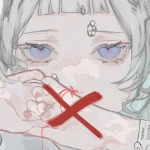 KiraBlue
The concept of the collection is "A world filled with creator's favorite & black elements! It will continue to expand and evolve as long as the collection lasts."
Interview with Kuteko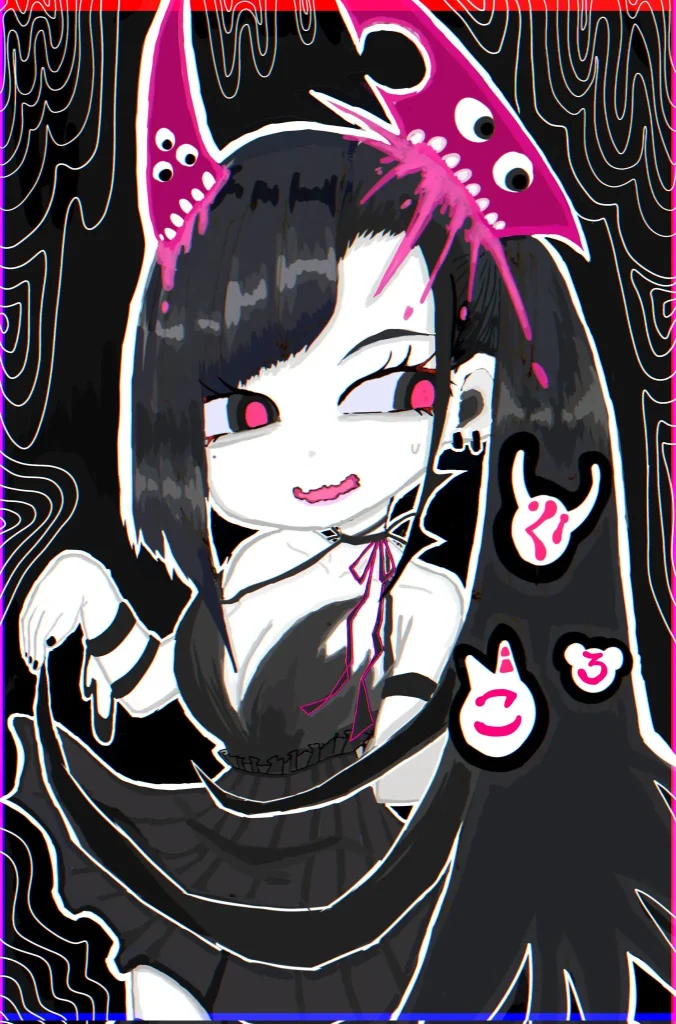 We took the first letter of each word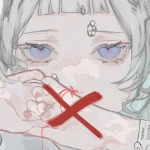 KiraBlue
Kuteko, nice to meet you!
Quickly, what is the origin of the name "Kuteko"?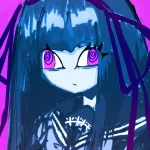 Kuteko
Originally, the park was called "The Park with the Black Balance," but since it is long, we changed the name to "Kuteko" by taking the first letter of each word.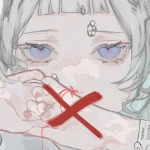 KiraBlue
So that's the reason.

I was wondering why the name was changed to Kuteko, so that clears things up! haha
As I thought in the interviews with other creators, I feel that the way the name is given shows the personality of the creator.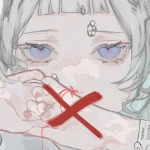 KiraBlue
How did you get started as an NFT creator?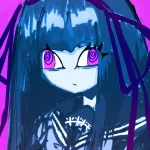 Kuteko
At first, I just posted my original illustrations on Twitter, but when a follower told me about NFT illustrations, I started working as an NFT creator.
I use only one phone for production, and draw all the main lines/colors, etc. with a single finger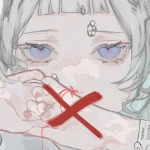 KiraBlue
In what kind of working environment do you create your works?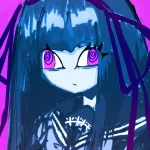 Kuteko
The work environment is produced with a single smartphone!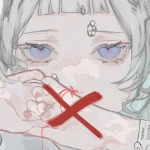 KiraBlue
What? It's amazing that you produce your work with a single smartphone!

What kind of procedure do you use to draw with your phone?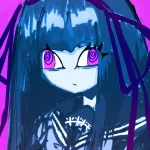 Kuteko
I draw only the preliminary line drawing in analog, and after loading the preliminary drawing to my phone, I draw all the main lines/colors, etc. with a single finger.

Therefore, I think the picture has the warmth of a hand-drawn picture.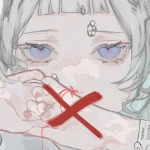 KiraBlue
Even though the preliminary sketch is made in analog at first, it is very time-consuming to draw it with a single finger.

But I was convinced that the accumulation of these processes leads to the warmth with an analog feel that is unique to Kutsuko.
Pop & Dark theme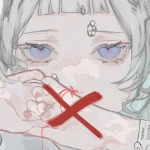 KiraBlue
How did you come to your current style?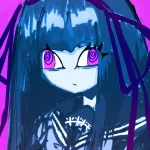 Kuteko
My style used to stray, but once I had an axis for my paintings, I was able to unify them into the style I have today.

I think the theme of "pop and dark" had a great influence on my work.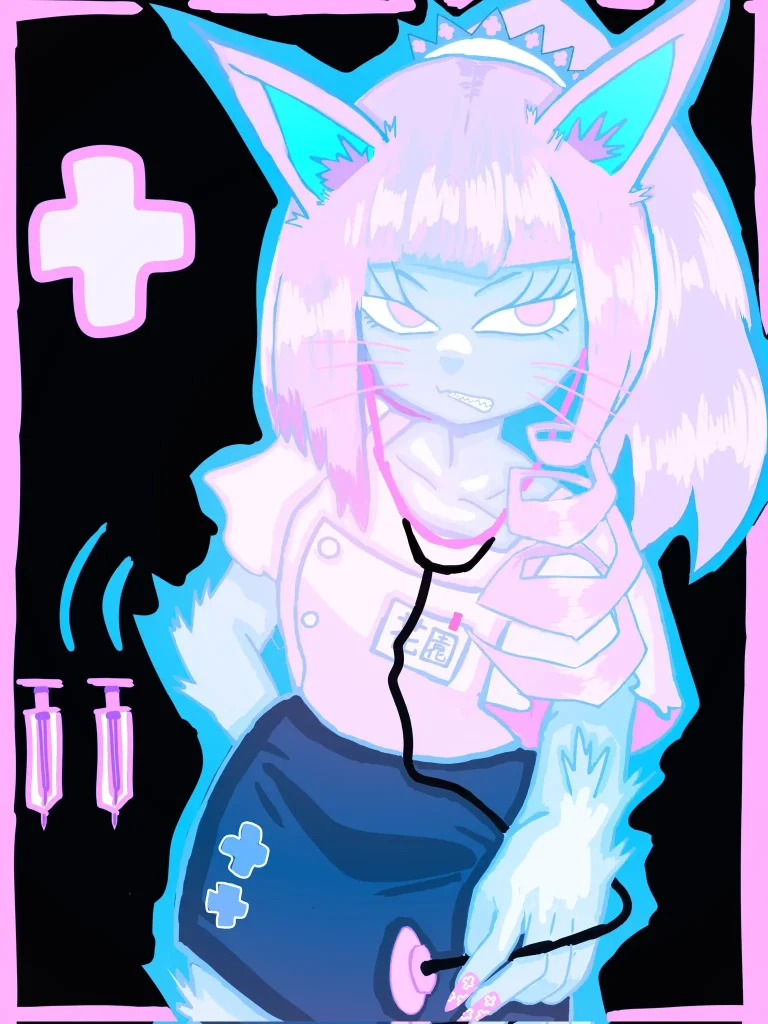 A collection that builds an entire worldview from scratch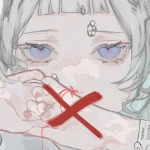 KiraBlue
Why did you start the NFT project called "Kuteko World"?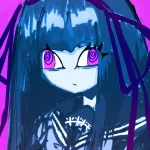 Kuteko
I have always wanted to do a collection that is not limited to single illustrations, and after some thought…

I have always wanted to do a collection that is not limited to a single illustration.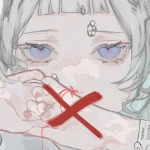 KiraBlue
The idea of a collection that is not limited to illustrations alone is beyond the boundaries of creators.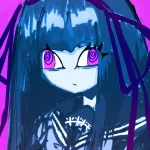 Kuteko
If the entire world is built, it is possible to create a record company setting within the world and add concept art and characters for the company, and then sell music NFT with jackets in the form of CDs from the company.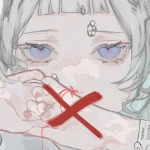 KiraBlue
It is true that once the world view is constructed, various developments are possible.

Since music NFT is becoming a little more popular, this approach may lead to interesting developments.
I'd be squeamish if the little devilish looking girl had taken pity on me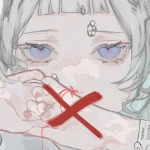 KiraBlue
I understand that "Kuteko World" has a setting.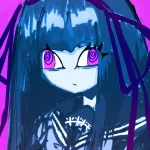 Kuteko
Since the core setting is a worldview filled with the likes of black and creators, we decided to make the first main character, "The Little Devil Kuroko," work at a black company as a black element.

The recorded voice also includes expressions that are a bit dark and black corporate, such as the manager being overworked.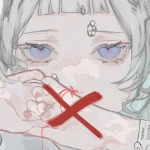 KiraBlue
That's quite a black element. haha

The version with voice of "The Little Devil Kuroko" is posted above, so everyone can listen to it.

After the manager…
Hmmm, too black.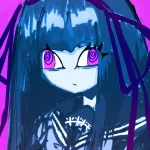 Kuteko
The visuals are completely crammed with the things I like about Kuteko, and the current visuals were created just because I would be so excited if a little devilish looking girl took pity on me. lol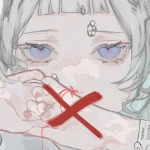 KiraBlue
The gap between the appearance and the appearance makes me feel a little cuddly.
I hate hope and happiness and there is no light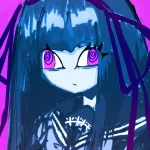 Kuteko
The second main character, "Black uniform-chan," was a black element that made me sick at heart.

I wanted to express not just sickness, but a masterful sickness, so I made the character think of humans as stupid and incompetent, and set him up to dislike both hope and happiness.

As a result, this character hates hope and happiness and has no light, so he can act without hesitation toward his goals (because he has nothing to lose), and even if he is harassed, he thinks that people are just like this anyway.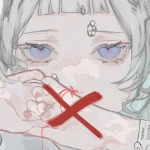 KiraBlue
Quite a bit, it conveys a sense of sickness.

But I felt that Kuteko's ability as a creator was demonstrated by the fact that the story was well told and not just a sick character.

Personally, I like the combination of scissors and uniforms. haha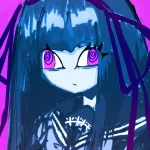 Kuteko
As for the visuals, Black Uniform-chan also has a look that is completely packed with the likes of Kutsuko, with eyes that have a somewhat psychopathic flavor and a slightly sexy uniform that shows her navel, which is a charm point! lol
I want to polish it up to the point where it compares favorably to the real world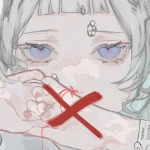 KiraBlue
Do you have any goals you are aiming for at NFT, Kuteko?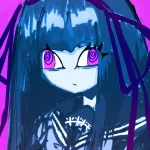 Kuteko
I want to polish the world view and reality of Kuteko World to the point where it can be compared to the real world.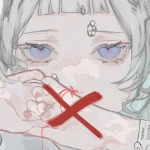 KiraBlue
As it gets more and more sophisticated and the "Kuteko World" becomes more and more ambiguous as to whether it is real or virtual, we are going to find another different world.

Quite, I am looking forward to it.
Betrayal of those who have some idea of the path ahead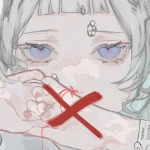 KiraBlue
Is there anything else you would like to tell us other than the questions you have asked so far?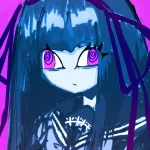 Kuteko
As a backdrop, creation and destruction are also important elements, so I think we will see some shocking developments and stimulating works in the future.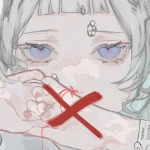 KiraBlue
What do shocking developments and stimulating works mean for the elements of creation and destruction?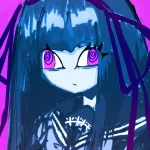 Kuteko
This is one expression we do to add reality to the world.

It is a betrayal to those who have some expectation of the path.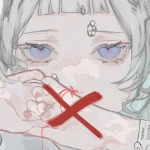 KiraBlue
Certainly in the real world, unpredictable events happen, and things never turn out the way we want them to.

I can't take my eyes off the future of "Kuteko World," which is being developed to such an extent at this stage.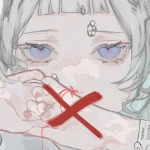 KiraBlue
We heard many interesting stories this time.

I would love to talk more, but time is running out, so please give a final comment to our readers.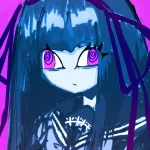 Kuteko
Only those who are truly interested in "KUTEKO WORLD" after reading the article and those who can tolerate shocking expressions are welcome to participate in "Kuteko Ruins"!🙇‍♂️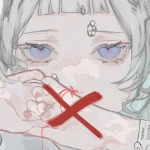 KiraBlue
Thank you, Kuteko!

At the end of this article, I will post a link to a Discord community called "Kekko no Ruins," so if you are interested, please join!
After the interview with Kuteko
Kekko is launching more and more projects and taking on new challenges.

This interview was made possible by Kuteko's invitation to join "Kuteko's Ruins".
Such powerful and can-do attitude is an absolute prerequisite for someone who can accomplish anything.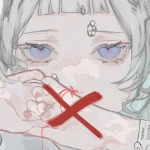 KiraBlue
We cannot take our eyes off Kuteko's future activities, which are not confined to the framework of creators alone.
If you are at all interested and curious, please join the Discord community "Kekko no Ruin".

You can participate in the creative process of "Kuteko World"!