This is the second installment of our project titled "Cool NFT Creators," in which we mainly introduce interviews with NFT creators.
This project is intended to introduce active NFT creators to a wider audience.

The content is quite simple.
Each time, we ask one creator a question about himself/herself or her work, and have the creator answer.

Since the words of the creators themselves are used as text, you will be able to get a sense of their characters.
We are sure that you will hear some very special stories.

The second NFT creator is FūwaRin.

FūwaRin" has 13,000 followers on Twitter and is a super creator who is active not only in OpenSea but also in foundation and fanbox.
OpenSea「Altcoin-chan」
FūwaRin's OpenSea collection「Altcoin-chan」
items : 11
owners : 11
floor price : —
total volume : 2.8ETH
(As of June 2022)
A collection of various altcoins personified as cute girls.
All are newly drawn one-of-a-kind pieces.
Creator Interview
This is the interview section.
Let's get started right away.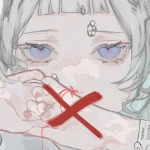 KiraBlue
What is the origin of the name FūwaRin?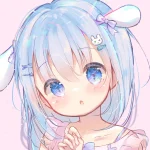 FūwaRin
Originally, my name was Rin, but I wanted to make it a name that would come up properly when people searched for it.

I have often been told that my picture and personality are "fluffy," and I like fluffy things, so I came up with my current name.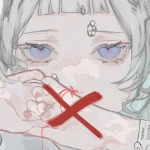 KiraBlue
It is important for the name to come up properly in a search.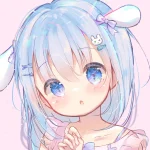 FūwaRin
For some reason, I am often mispronounced in the NFT community, but I read it as "FūwaRin".
It's not Fuwarin! LOL!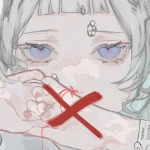 KiraBlue
You are also kawaii, Fuwarin lol.

But it is "FūwaRin", so please remember that, everyone.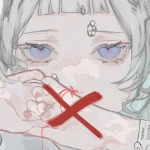 KiraBlue
Next, please tell us about your working environment.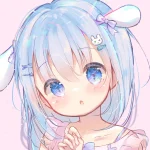 FūwaRin
I use Clip Studio Paint on my desktop PC to draw illustrations.

I use a Wacom board tablet as my pen tab.

When I travel, I carry my iPad pro with me and draw illustrations with an Apple pencil.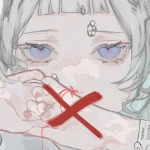 KiraBlue
You do illustrations even when you are on vacation.

I can feel that you really love illustrations.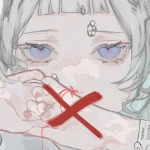 KiraBlue
How did you come to your current style?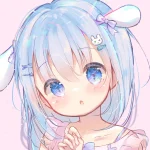 FūwaRin
Since I started NFT, I have been consciously drawing illustrations with highly saturated colors, so my illustrations have become the clearly colored illustrations you see today.

Originally, I mainly drew fluffy illustrations because I liked to use light pastel colors.

Even now, I sometimes draw illustrations with pastel colors as a hobby.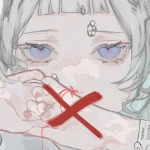 KiraBlue
I would love to see fluffy illustrations, and I would also like to see you present the pastel-colored illustrations that you draw as a hobby.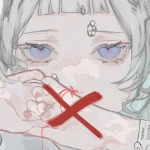 KiraBlue
When you paint people, is there a specific order in which you paint them?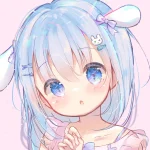 FūwaRin
When drafting, I start drawing from the forelock.

When I color, I start from the eyes.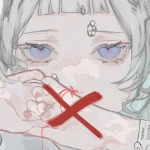 KiraBlue
So your drafts are from the front of the line?

I am curious as to why, as it varies totally from creator to creator.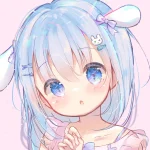 FūwaRin
As for drafting, it is completely an old habit.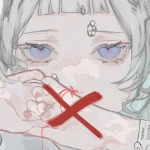 KiraBlue
You can't change those same old routines, can you?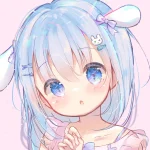 FūwaRin
When painting people, the most important part is the face, and the eyes, which have the greatest impact on the impression, are painted first, and then quality checks and corrections are made based on the balance of the face.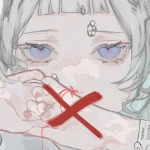 KiraBlue
I think the facial expressions that you draw are very thin and distinct.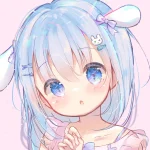 FūwaRin
Of course it's the eyes!
I use almost 30 layers each time just for the eyes.

When the viewer looks at the illustration, the eyes of the person are the first thing he or she looks at, so I set the saturation to the highest level.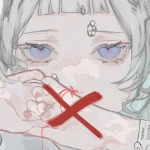 KiraBlue
Indeed, Rin's illustrations are the first thing I look at.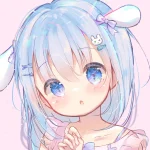 FūwaRin
In addition, we have paid particular attention to drawing facial expressions that show the character's personality and atmosphere at a glance.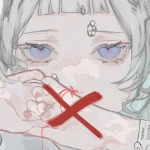 KiraBlue
Yeah, yeah, you can tell by the expressions on their faces.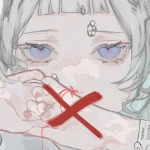 KiraBlue
How do you plan to develop the NFT collection in the future?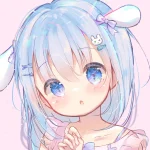 FūwaRin
As for openensea, I would like to create 3D works of Altcoin-chan, which I am currently drawing!

As for foundation, I would like to challenge myself to create many illustrations that I have never drawn before, and to grow my drawing skills!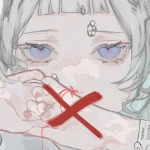 KiraBlue
Is there anything else you would like to tell us other than the question?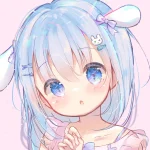 FūwaRin
Since I work full time and don't publish my work very often, I think many people don't know I exist yet.

So I am very happy to have this opportunity to let everyone know about me!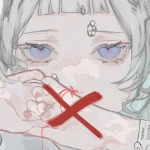 KiraBlue
You work full time and produce work of that quality?

No, I am truly amazed.

Such a great talent, Rin, let's spread the word!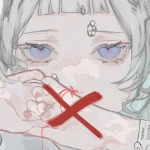 KiraBlue
Time has flown by so quickly because of all the interesting stories, but any final comments for our readers?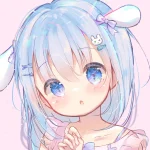 FūwaRin
In making NFT, I am passionate about my work until I am satisfied with it and spend a considerable amount of time on it.

I hope you'll come visit my collection!

And if you find an NFT you would like to take home with you, we would be very happy if you could purchase it.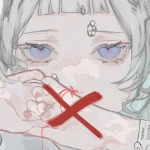 KiraBlue
They're all lovely NFTs, so buy 'em, folks!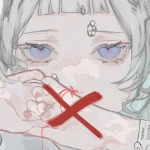 KiraBlue
Thank you, FūwaRin.

What is there in the NFT area that makes you call me Fuwarin?
I'm a little bit curious lol.

Again, it is amazing that you are able to produce such high quality work while working full time.

Nearly 30 layers each time, just for the eyes alone, isn't that amazing?
And you keep your passion for your work until you are satisfied with it.

I am sure that everyone can understand the passion that FūwaRin has for her work.

FūwaRin says that she would like to try her hand at 3D works and other works that she has never written before.
We look forward to seeing more of her work in the future.